Services

DTP, Printing and Bookbinding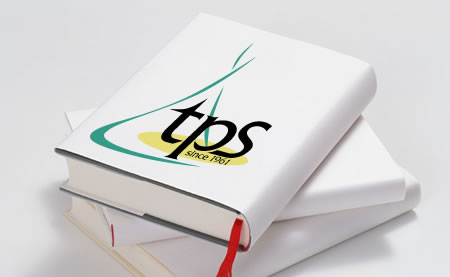 Brochures, leaflets, logos, technical illustrations, character illustration
Let TPS take care of all your graphic design, DTP, and printing and bookbinding needs, presented in the format of your choice.
DTP
Source files created in MSWord, FrameMaker, PageMaker, or QuarkXpress can be handled in the format of your choice, such as PDF, HTML, XML, HELP, PostScript, or SGML, for output in printed form, as Web content, CD-ROM data, etc.
Printing and Bookbinding
TPS can provide final copy printing, as well as bookbinding services for your documentation.
Speedy planning and production from design to delivery
Laying the groundwork
Your requirements, such as budget, deadline, etc., are discussed with our representatives.
Quote
Based on the initial meetings, a quote is calculated and sent to you.
Planning
On receipt of your order, our production team plans and conceptualizes the end product, based on your specifications.
Presentation
A comprehensive layout (printout sample) object is presented to you, with illustrations, color tones, text content and characters, pending any further revisions and your final approval.
Editing and production
Once your approval is met, your manual goes into production, based on the approved layout, text content, illustrations, and graphics, etc.
Printing and delivery
The entire process is managed by TPS, using the most suitable printing methods, based on your preferences, budget, required number of copies, and deadline.